Our Vision
The Village is an online collaborative network where women can network, build referral relationships, post & accept project/jobs, gain access to business tools & knowledge, attend events & more.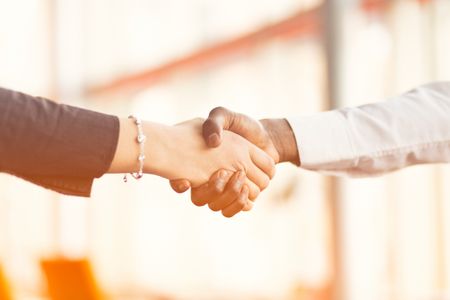 REFERRAL NETWORK
We believe in the power of women lifting women, and that's what this referral network is all about. Get to know the businesses of fellow womenpreneurs and share your story while giving—and receiving—referrals.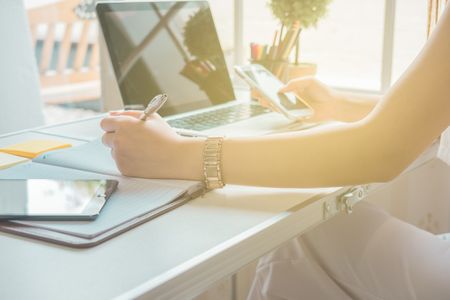 VILLAGE MARKETPLACE
The Village Marketplace is your all-inclusive online retailer, selling products made by women-led businesses. Whether it's handcrafted items or project-based freelance services the Village Marketplace has the products you need for your needs!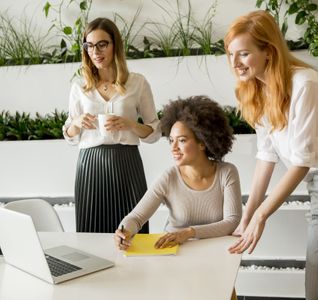 BUSINESS COLLABORATION
Women working together are a force to be reckoned with. In The Village for Women, you'll find an entire national network of like-minded women that you can collaborate with on ideas, projects, and business partnerships.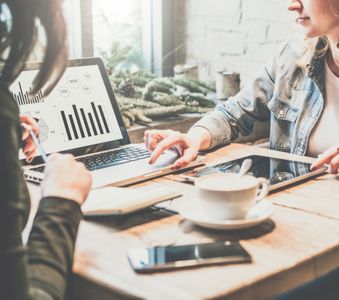 MARKETING & GROWTH STRATEGIES
This is our Village thinktank. Here, we share our expertise, ideas, and collective knowledge with other women-led businesses to help accelerate growth and propel success. Join in—your business will thank you for it.
WORK/LIFE BALANCE SUPPORT
This is the part of The Village that truly stands out from other networking opportunities. This is because you're (finally) in a community that understands and celebrates the unique challenge that businesswomen face.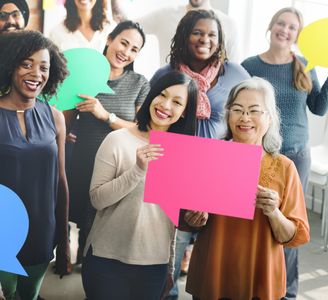 EVENTS & WORKSHOPS
The events and workshops at The Village will help bring our community to life. From meet and greets to lunch and learns, book clubs to wine nights, you'll enjoy opportunities that fuel your business, mind, and spirit.
About The Village For Women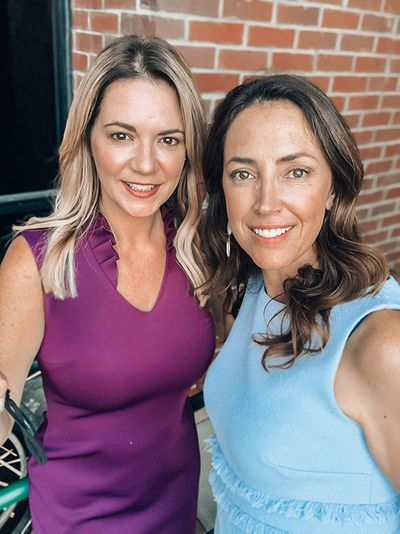 OUR STORY
Cindy was on the fast-track to success at a Fortune 300 company. But when Cindy and her husband decided to expand their family, they concluded Cindy should stay home to take care of her newborn. Though she loved her time at home, Cindy yearned for professional career growth. So, she started her own business—and now faces the challenge of juggling it all.
Angelle is a mother of 4 whose husband has a demanding job that keeps him away from home 12+ hours a day. This leaves her with the responsibility of the children's activities, school, carpool, caring for her 2-year-old, all while maintaining her full-time remote job.
Living and breathing the challenges that face so many women in business today, Cindy and Angelle decided to team up to create a platform that could change the way women face the challenges of balancing work and life—for good.
WOMEN NEED THIS!
We know the power of women.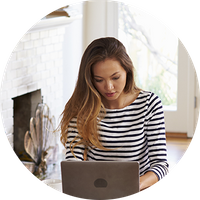 Step 1
Register your Business with The Village For Women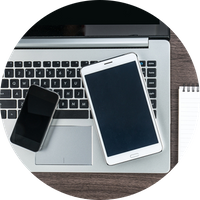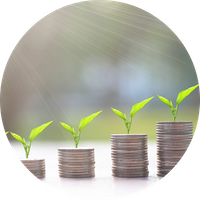 Step 3
Learn, Grow, Support and Balance