Our Platform
We are a network of women connecting online to grow, refer and support each other!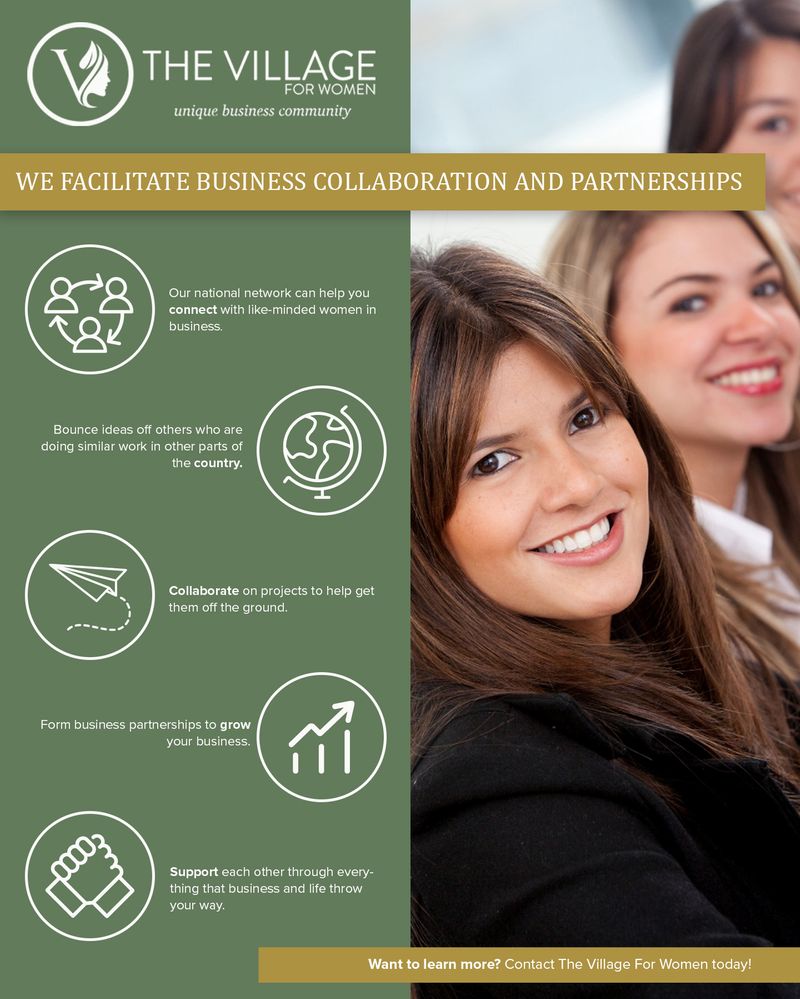 Life Balance Support.
The part of The Village that truly stands out, you're (finally) in a community that understands and celebrates the unique challenge that businesswomen face.
We fully understand what it means to juggle it all. Find the tools to balance and organize your life here.

Business Collaboration.
National network of like-minded women.
As women we are always preparing for what's ahead.

Referral Network.
Share your story while giving - and receiving - referrals.
At The Village For Women, we are all about empowering each other. Momentum is the lifeline of success!


Marketing & Growth Strategies.
Share expertise, ideas, and knowledge with other women and women-led businesses to accelerate growth, and propel success personally and professionally.
Whether you are looking for your next career move, starting your own business, or still figuring it out, this is the village you can rely on.


Village Marketplace.
Independent seller? Project-based freelancer? Looking to collaborate? This is your one stop shop to create, sell, and buy, items from women-led businesses.

Events & Workshops.
From meet and greets to lunch and learns, book clubs to wine nights, you'll enjoy opportunities that fuel your business, mind, and spirit.